About us
Mission-Vision-Values: CIRENAS exists to create transformative connections between people and the environment through education, research, integration and innovation.
We share values of: Living by Nature's Principles, Growing Through Experience, Stewarding through Collaboration, Cultural Immersion and Empowerment, Deep Ecology and Dynamic Sustainability Through Community, and Purpose and Belief.
Vision Execution: Given that our partnership is rooted in physical development, we seek to honor our relationship with land and community through the "Story of Place" process. We will approach all design, development and interaction with the land through a deep read of the natural surroundings, including its community or history to uncover the living narrative or the "essence" of the "place".
Participation: We invite students, volunteers, families, conscientious global citizens, researchers, retreats and interest groups to engage with CIRENAS' working model for sustainable development and environmental conservation - cultivating the skills, practices and knowledge base required to reduce humanity's heavy footprint on the Earth.
Our Story
Hacienda Ario; a 4,700 acre family owned mixed use coastal ranch on the Pacific Coast of the Nicoya Peninsula of Costa Rica, encompasses a big portion of the Nicoya Peninsula's most important and pristine watershed and coastal riparian habitat. Mountains in primary forest, fertile river valleys, rolling hills and mangrove forests along 3.5 kms of beautiful and desolate beaches are characterized by a diverse set of ecosystems and land uses.
Since 1973, Nathaniel Grew Parkinson, father of 6 and advocate of healthy, outdoor living is and will always be committed to the preservation of the land through conscientious, responsible and sustainable land stewardship for future generations. Mr. Grew's relentless desire to see the ranch become an "educational camp ground" for students, scientists, families and individuals inspired his daughter, Caroline and her husband, Tucker to start Cirenas (Center for Investigation of Social and Natural Resources) in 2008.
With the help of donations and a generous philanthropist, a section of Hacienda Ario was separated for the construction of new infrastructure. New management and local personnel were hired for the success of the organization. Today, Cirenas is led by a team of most loyal, gracious and hardworking residents of the area who truly believe in the mission and vision of the organization.
Facilities

The new Cirenas campus was conceived and built as an educational tool in itself, allowing visitors to experience first-hand more sustainable ways of living.
6 bungalows (total capacity for 24 people)
Large dining hall (capacity for 40 people)
Fully equipped classroom (capacity for 50 people)
Hands-on laboratory
Natural spaces for meditation, yoga, and events
Hiking trails that connect to the shores of the Pacific Ocean and to the Caletas-Arío National Wildlife Refuge
Comfortable and inspirational spaces were created to host education and research programs for guests of all ages and participants of all walks of life.
Buildings were strategically located to take advantage of natural views and to capture cooling on-shore and off-shore breezes.
ambassadors
Our ambassadors are the heart and soul of CIRENAS. We are endlessly grateful for the individuals, businesses and organizations who so generously support our mission to create the sustainable change our planet deserves. With your support, we can continue serving the Earth and her future generations as we work toward solutions to the social and environmental challenges of today and tomorrow.
location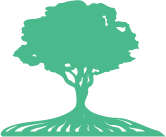 Cirenas is located within Hacienda Ario, near the town of Manzanillo, a 45 minute drive from the popular beach town of Santa Teresa, along the southern tip of Nicoya Peninsula's Pacific coast.
Our location offers an ideal environment for group retreats, field research and experiential learning with 4,700 surrounding acres if wildlife biodiversity and 2 miles of pristine Pacific Ocean coastline, comprising multiple ecosystems within one of Costa Rica's most important coastal watersheds, the Bongo-Ario river basin.
DIRECTIONS TO CIRENAS
CIRENAS is located within Hacienda Arío, just outside the town of Manzanillo, along the southwestern tip of Costa Rica's Nicoya Peninsula.
By Air
From San Jose (SJO) to Tambor, flight time is 30 minutes with SANSA (www.flysansa.com). From Tambor, you can rent a car, hire a taxi or shared shuttle van transfer. From the Tambor airport, driving time to CIRENAS is 1 hour 45 minutes.
By Car
From San Jose, follow Highway 27 to Puntarenas. Arrive at least 1 hour prior to the scheduled ferry departure to Paquera, with Ferry Naviera Tambor (arrive much earlier during National Holidays). The ferry ride is approximately 1 hour 15 minutes. From Paquera, follow directions to Cobano, and then to Manzanillo de Arío.
Before you travel, please notify us of your approximate time of arrival to the town of Manzanillo de Arío, so we can coordinate your entry to CIRENAS, as directions get complicated from there.
During the height of the rainy season (September & October) we do not recommend driving in from Manzanillo, as conditions become nearly impossible. During these months, we will arrange a pick-up for you or your group from Manzanillo.
Driving times
From San Jose to Manzanillo: Approximately 6 hours including the ferry transfer.
From Liberia to Manzanillo: Approximately 3 hours and 30 minutes.